Would you like to play FIFA 16 Ultimate Team? Try its companion app!
After trying Destiny with its companion app, we decided to test also the one dedicated to FIFA 16, which can be really useful if you play often to the Ultimate Team mode. Learn about the features of this application in our review.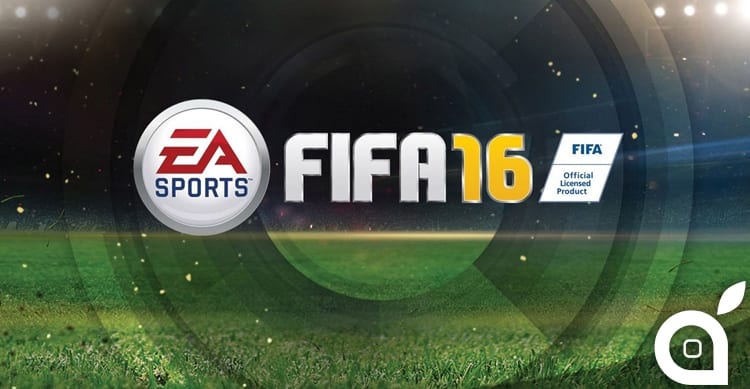 The application is clearly available completely free of charge on the App Store. Once downloaded you can just log into your Electronic Arts account, to connect all of the information of the game on a console or PC to your companion app. The EA account is in fact required for the online game of FIFA 16 on the Playstation 4, Xbox One, Playstation 3, Xbox 360 and PC.
EA SPORTS™ FIFA 16 CompanionEA Swiss SarlFree
Inside of the companion app we will be able to manage mostly our club Ultimate Team. The latter is a mode very popular in FIFA, which consists in the creation of a team, using players that you can find or in packages, purchased through the credits of the game, or through the auctions and purchases on the transfer market. In this way you create a own team, but must have a good understanding between the players, in addition to the excellent individual elements. To create a good understanding that you will need to choose players of the same nationality, playing in the same league or the same team. The options for the creation of the team is truly infinite and will give you the possibility to create your team of dreams.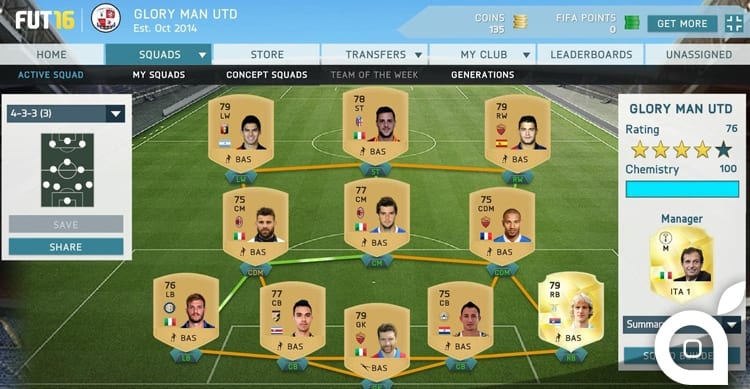 Within the application we can, therefore, manage our team, buy new players on the transfer market, change our pink or create a new one. All of this is very practical, because we can, for example create a new rose in any free moment of the day, and then use it inside of the game, when we connect with our console or PC. Also for the management of the transfers and market transfers, the application allows you to make new purchases, and sell players in possession, without having to turn on our platform from the game. Of course, everything is slightly cumbersome within the app compared to console gaming, but all in all quite handy and useful.
Therefore, if you like to play Ultimate Team on FIFA 16, download its companion app is practically mandatory in order not to lose sight of your team. The application is completely free for iOS and Android, then you can immediately have any difficulties in getting from the appropriate store. In addition, the implementation of the app has been done really well, in fact, in our test it was always quite fluid and fast in getting from one screen to the other. There is also a web app dedicated to Ultimate Team, accessible via a dedicated web site on a PC, which allows you to manage our club in an even more practice from our computer.