The users begin to receive the USB cable-C replacement from Apple
A few days ago, Apple has launched a worldwide replacement program for the charging cables USB-C defective, produced between April and June of last year and sold both as stand-alone products that next to the MacBook Retina 12". Today, the first customers who have correctly submitted the request for replacement have received the new USB cables-C.
Via reddit, a user who owns a MacBook has shared his experience. The user has received a package from Apple containing the new USB-C and a letter that explains in detail the reasons for the replacement program.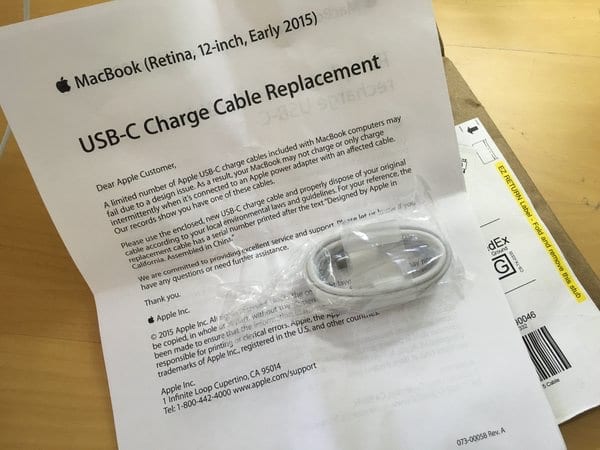 According to Apple, the first USB cables-C sold with the MacBook Retina may be potentially defective due to a design problem. The cables in question can be identified by the label, which shows the following text: "Designed by Apple in California. Assembled in China.". This is also present on the new cables, but in addition have a serial number.
Via MacRumors