The hour of Code: transforms the Apple Store in the classroom. Craig Federighi illustrates for us the importance of all this
Until the 13th of December Apple will dedicate their days to the teaching of computer science at the Apple Store through the project Code.org by organizing events dedicated to the children that they become real and their own classes with the purpose to promote programming among children.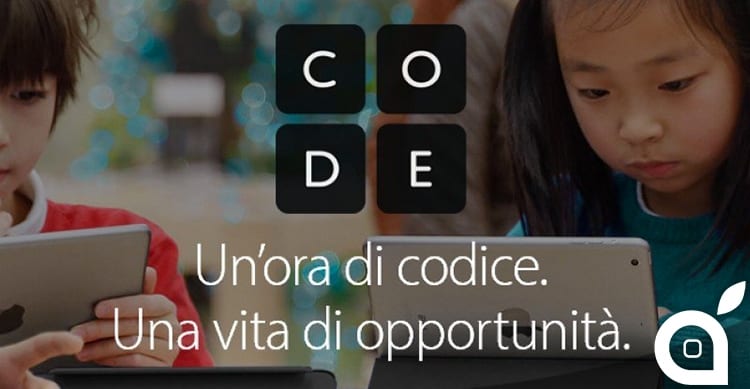 The 468 Apple Store, scattered in all the countries (including Italy) are organised to host events and workshops dedicated to children from the age of 6, in this annual project called"Hour of Code", the selling points become classrooms for children who need the programming. This initiative, supported by technology companies and national governments, last year, he claimed to have reached more than 100 million participants.
In an interesting interview to the BBC, the Senior Vice President of Software Engineering Apple, Craig Federighi, says to his interviewer that "the digital devices are part of our lives, we have some type of computer wherever you move and the ability to create with such media is as critical as knowing how to write." The learning process of the programming systems is of fundamental importance nowadays, The new generations will have to learn programming as they learn to read and write.
Federighi in the course of his interview, he stated that in his opinion, there are preconceptions with regard to this working environment, but asserts that: contrary to popular belief, the work in the field of it can be among the most creative and expressive" .
In closing, with regard to the criticisms, quoted by the journalist, on the part of the OECD (Organization for Economic Co-Operation and Development), the excessive expenses of the governments for the purchase of computers in order to improve the learning of students, Federighi says it is certain of the importance of technology in the formation of young minds, "If properly applied, technology can give phenomenal results."
Via | BBC