Review Lens 3-in-1 for iPhone: FishEye, Wide-angle and Macro only 11,49€
The iPhone camera is one of the main specifications of the smartphone, which stands out for the excellent quality of the images that can take.
To increase and enhance their features for a long time are produced of the lenses of the additional give 3 possibilities: FishEye Wide-angle Macro Today we speak of the lenses 3-in-1 Patuoxun able to maintain a very competitive price compared to the more popular olloclip, offering at the same time good performance. By opening this package, you will find two "clamps" and two different lenses. Simply screw the lens to the clip and place the tweezers above the camera. The iPhone will be protected from scratches thanks to a rubber cap.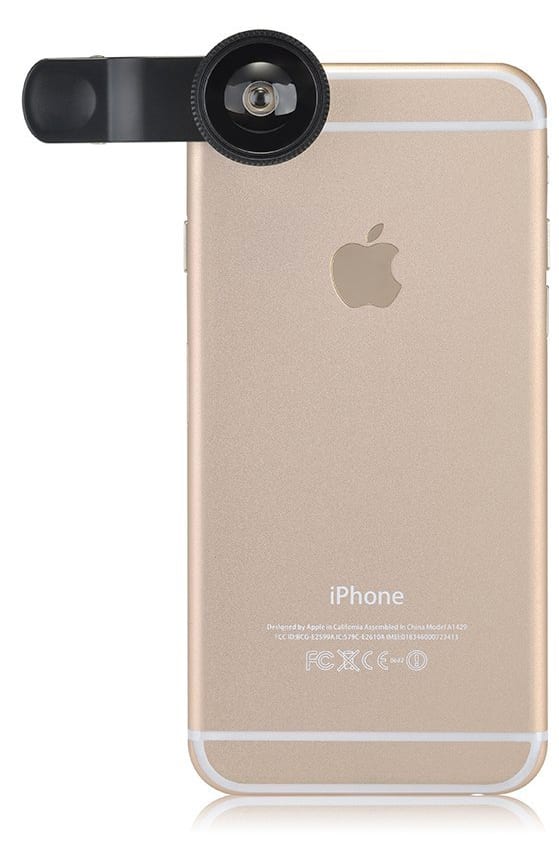 The FishEye lens can increase the camera up to 180°. The photos will be with a particular bulge in the center, and will be able to show you many more things , contracting them precisely towards the center. It is a very particular effect, which in certain occasions can be comfortable and pleasant.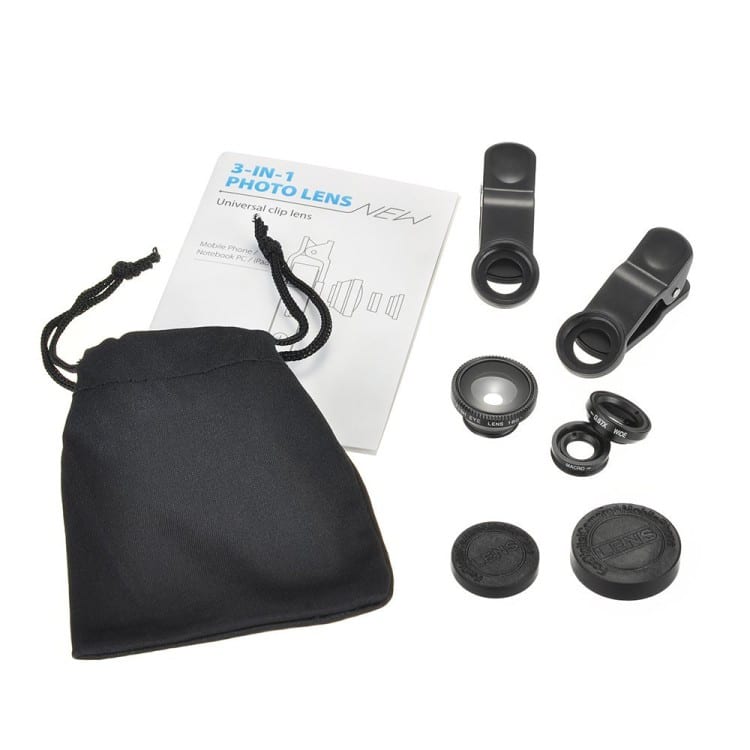 With the lens Wide-Angle instead, we can widen the viewing angle of the iPhone up to 2 times. This means that if you usually framing a landscape we can grasp only a small piece, with this lens allargheremo the field and we will be able to frame a larger area. On the same lens is also mounted the third, dedicated to the Macro. Simply unscrew the Wide-angle, and in just a few seconds we are able to realize perfect shots of objects that are very close to each other, with a zoom to 10x, and a focal distance
of 1/2
" (13mm). For a good yield, it is important to position yourself to 1-2 cm from the subject to be photographed.
These three lenses, thanks to the special anchoring system, are suitable not only for iPhone but also to a large number of smartphones and tablets. Usually the price is £ 19.99 but today you can have them only 11,49€ with free shipping for users to
Amazon Prime
(you can sign up free for 1 month and, if necessary, cancel the subscription – at no cost – after you make this order, or before the end of the 30 days).
Lens 3-in-1 SAVE 40%
Buy