Competition (s)fair? Samsung USA offers a$ 50 to users who activate Samsung Pay
In war, love, and between the companies, the technology, everything is licit. It is for this reason that, in what appears to be a fight between titans without end, Samsung and Apple try their all to attract their slice of the market increasingly broad. In the USA, the Korean company launches an initiative, not just.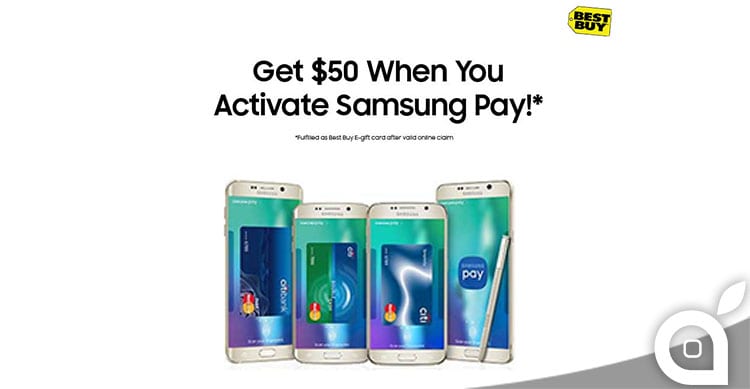 Users who register on Samsung Pay as you learn directly from
the dedicated website
, will receive a voucher worth 50$ to spend in stores BestBuy. Of course, the whole is addressed to the owners of the Samsung Galaxy S6, S6 Edge, S6 Edge+ and 5 Notes, or any terminals equipped with NFC technology on which is based the method of payment. Samsung Pay, according to the statistics, it has over a million active users in Korea, the figures achieved by Apple Pay just a few days of the launch of the service. The objective of the company is to penetrate the maercato us and broaden your horizons in the possession of the market in the sector of mobile payments. Attecchirà this maneuver?