Gboard for Android begins to receive the Smart Compose (Write Smart): this is the same function already present for more than a year on Gmail, and that now he appears for the first time in the last beta version of the keyboard Google (9.5.12.317844448).
According to initial reports coming from the United States, Smart Compose is usable by a limited number of users and required an activation server) that have already had the opportunity to try it in the last few hours with the main messaging app, including: Messages, Telegram and WhatsApp.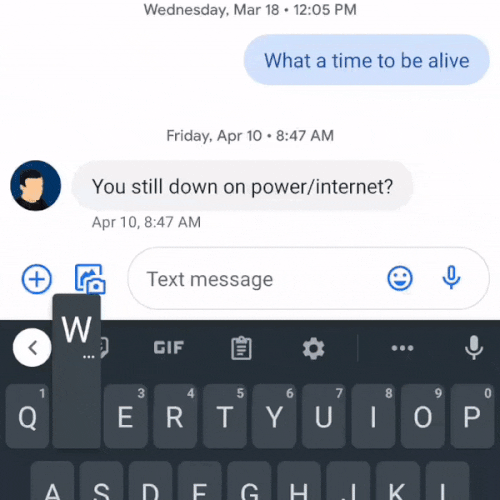 Just like on Gmail, even in this case, the tip of the words seems to work pretty well, and varies depending on the term that you are preparing to type.
The auto-completion of sentence may take place through a simple gesture of scrolling to the right, which will still be explained through a mini graphic illustration the first time you use it. From our audit it emerges that the function is not yet active at the time in Italy, but he could still arrive in the coming weeks.
Gboard (beta) | Android | Google Play Store, Free
Gboard (beta) | Android | APKMirror, Free